Ecommerce is no stranger to the world of business in Indonesia. The industry has experienced explosive growth, reaching revenues of US$9.1 billion in 2018, a 21.3 percent year-on-year increase. It is expected to move in a continuous uptrend, forecasting to hit US$16.9 billion by 2022. With more than 104 million internet users, Indonesia is one of the world's biggest online markets with incredible potential.
This October 23 & 24, get the chance to hear from inspiring startups at Tech in Asia Jakarta 2018's Startup Factory spanning across different industries.
1) Tuupai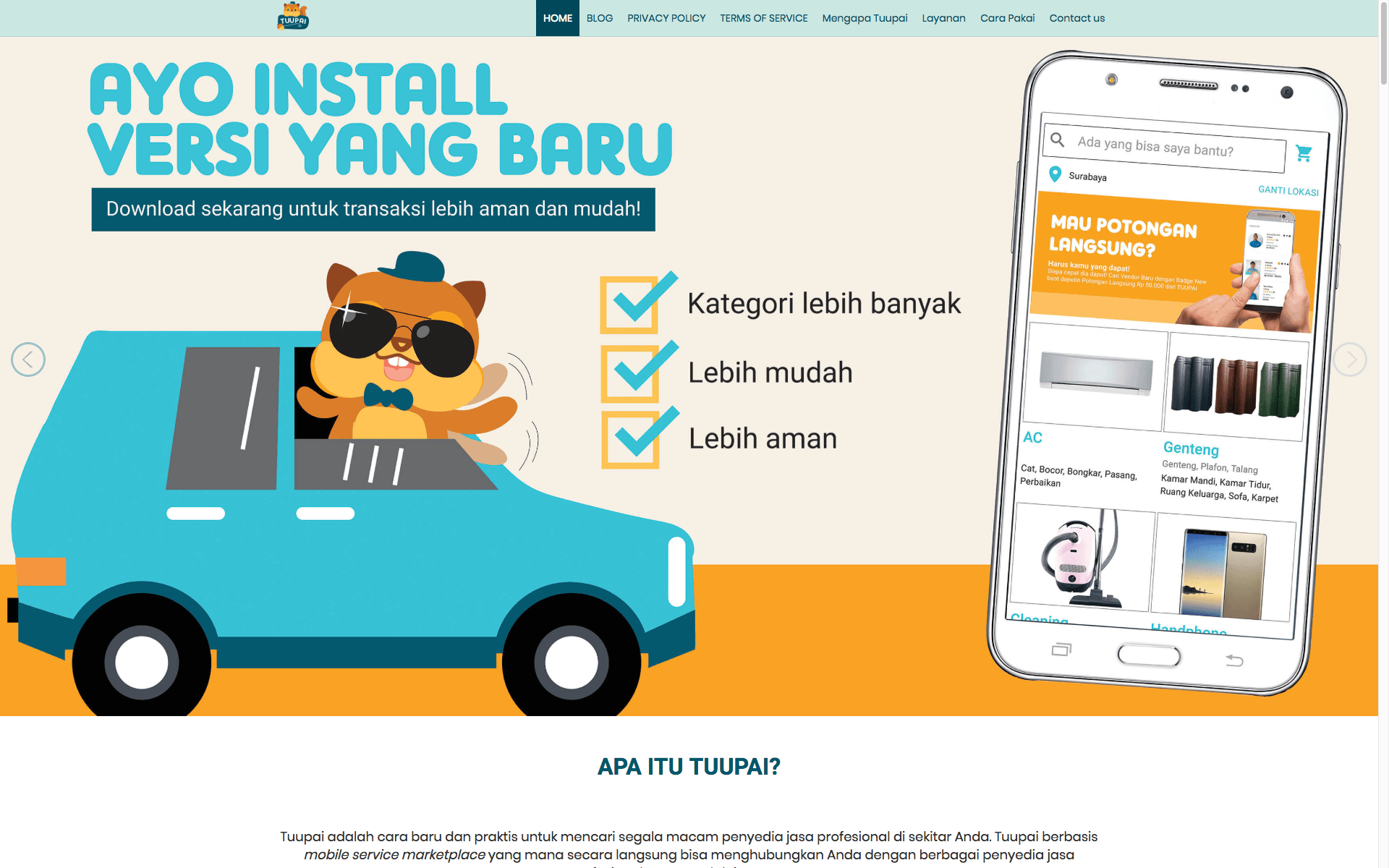 Air conditioner leaks, walls that need to be painted and electricity short circuits are common servicing problems faced in households. Through Tuupai, users get instant access to professionals without the extra costs or hassle of a middleman involved. A few minutes is all it takes to get a response.
It runs as a mobile service marketplace where users can browse through different service providers easily. The startup conducts stringent checks on these providers before inviting them to take part, providing assurance that users deal with only qualified professionals. As an added measure, real customer reviews are available to facilitate the decision-making process
2) Hellobly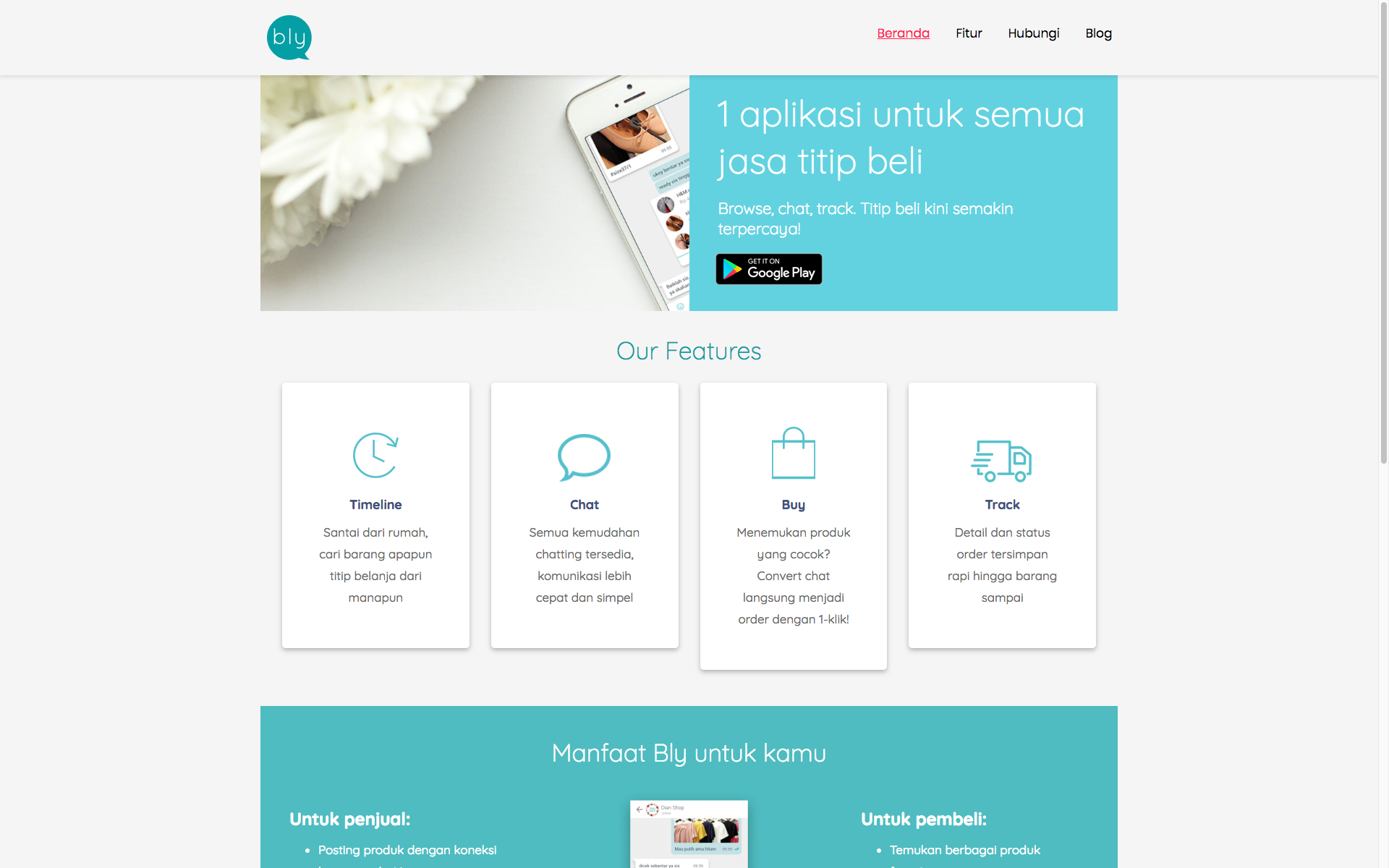 The first of its kind, Hellobly is a comprehensive application that links personal shoppers and customers. Customers get to relax in the comfort of their home while their personal shoppers make the purchases live.
Instagram sellers are able to post their products with a direct link from the app, providing buyers with a new way of shopping. A chat feature allows customers to communicate immediately and place their orders directly. Buyers also need not manually check shipping and payments, as these transaction details are stored until they receive the products.
3) Kitchenindo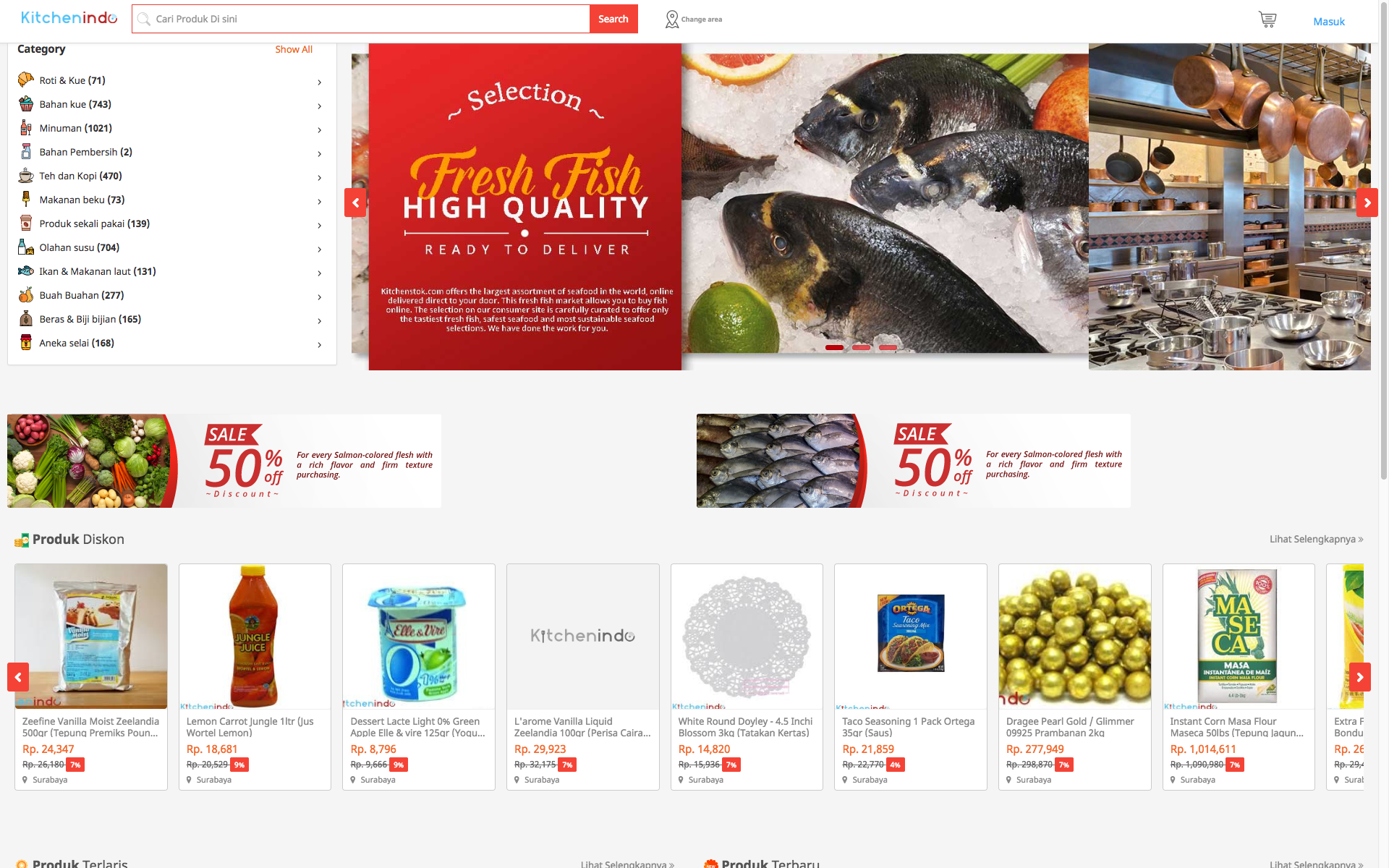 Kitchenindo seeks to help F&B business owners get the best deals for their ingredients and kitchen equipment efficiently and conveniently, all while providing outstanding customer service.
Business owners can browse through the startup's online marketplace filled with ingredients and kitchen equipment. Real-time prices ensure that owners are constantly updated of any changes and have the latest information to make better, more transparent purchasing decisions.
4) Zarment
DIY takes on a new meaning with Zarment, where anyone can create their own custom designs with their easy-to-use online design tool to meet their customization needs. Users can unleash their creativity and explore the various options available to produce their ideal designs.
Zarment also provides apparel manufacturing, offering customers the luxury of choice to select from a wide range of products. What's more, it has a straightforward ordering system to provide a smooth overall experience.
5) Mise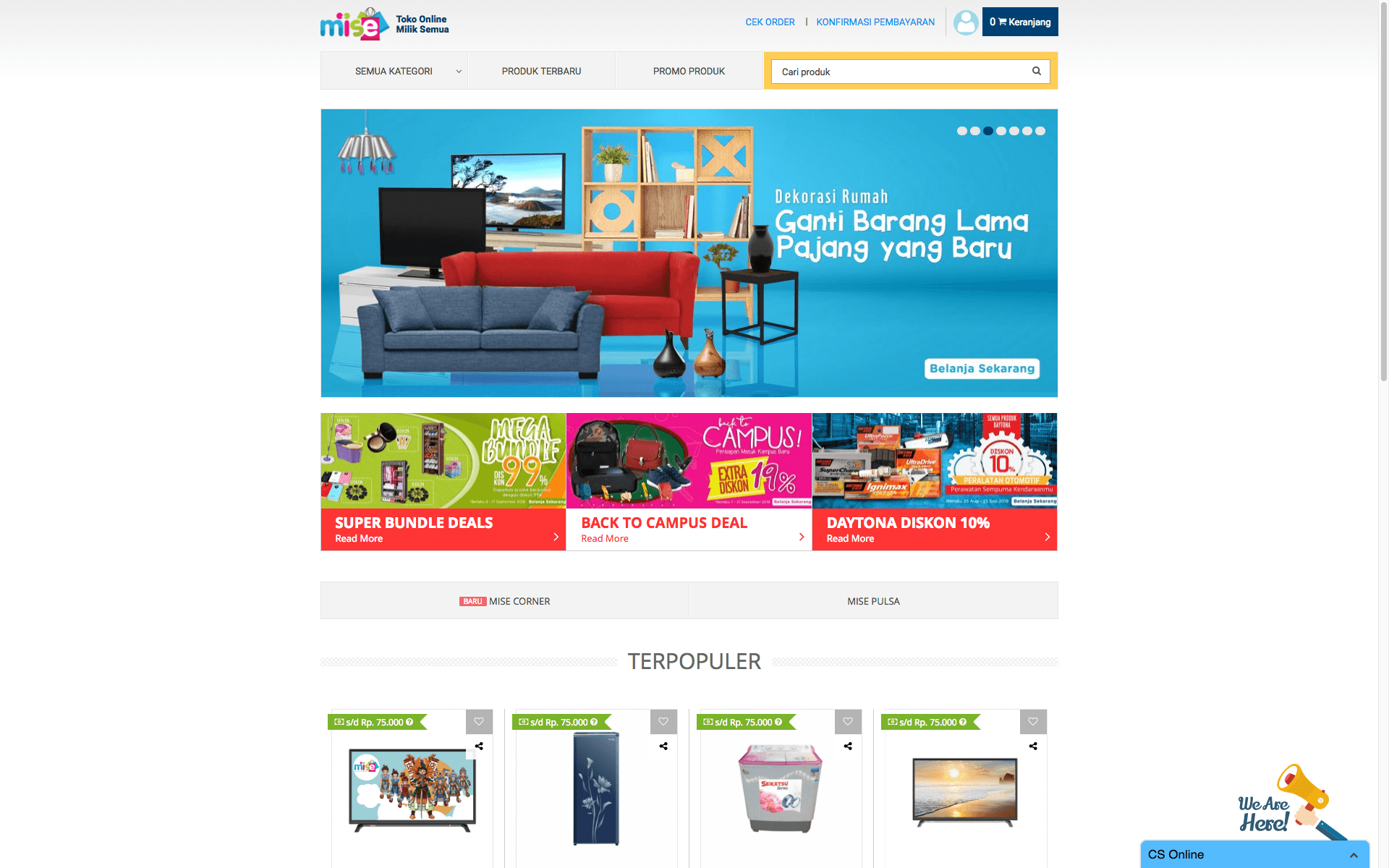 Social media is an excellent channel for shop owners to promote their goods to potential buyers. Mise leverages on this with link-sharing and discount vouchers to introduce greater benefits to sellers.
Both buying and selling on this platform are simple. Sellers are able to set up shop without capital or stock. They also earn commission from products sold from their online stores. In addition, they benefit from bonuses earned when friends set up stores via their recommendation link.